Virginia Congressman A. Donald McEachin died Monday at the age of 61, according to his congressional office.
McEachin just recently won reelection earlier this month to continue his representation of Virginia's 4th congressional district which covers the southeast corner of the state.
According to McEachin's chief of staff Tara Rountree, he was suffering from "secondary effects of his colorectal cancer from 2013."
"We are all devastated at the passing of our boss and friend, Congressman Donald McEachin. Valiantly, for years now, we have watched him fight and triumph over the secondary effects of his colorectal cancer from 2013," Rountree said in a statement.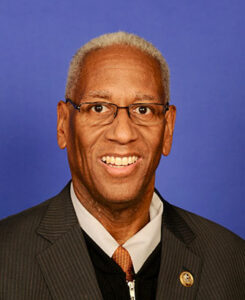 "Tonight, he lost that battle, and the people of Virginia's Fourth Congressional District lost a hero who always, always fought for them and put them first," Rountree added.
McEachin's congressional office will remain open to serve the constituents of Virginia's 4th district until a new member of congress is elected to serve the remainder of the term, according to his office.
"It was with the deepest sadness that I learned of the passing of my colleague and friend Donald McEachin. Throughout his career of public service in the Virginia House of Delegates, the Senate of Virginia and the U.S. House of Representatives, Donald was a relentless champion for all Virginians and our Commonwealth. He was the son of an Army veteran and a public-school teacher and grew up in the area that he would go on to represent in the Virginia General Assembly and the United States Congress," said his fellow Virginia Congressman Bobby Scott (VA-3)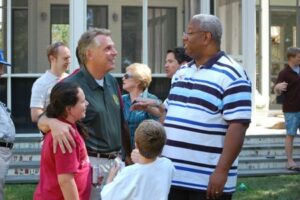 "Donald was a thoughtful and principled legislator and respected by people on both sides of the aisle. He was also a trail blazing figure in Virginia politics – being the first African-American nominee of a major party for Virginia Attorney General and only the third African-American elected to Congress from Virginia," Scott continued.
McEachin is survived by his wife Collette and three children.